LIVING ART VILLAGE
collaborative curation of a two day workshop and exhibition event including the Lliving Art book launch at the Octagon Downstairs, Victorian College of the Arts, Southbank, Melbourne. Friday 20 + Saturday 21st October 2023
https://events.humanitix.com/living-art-village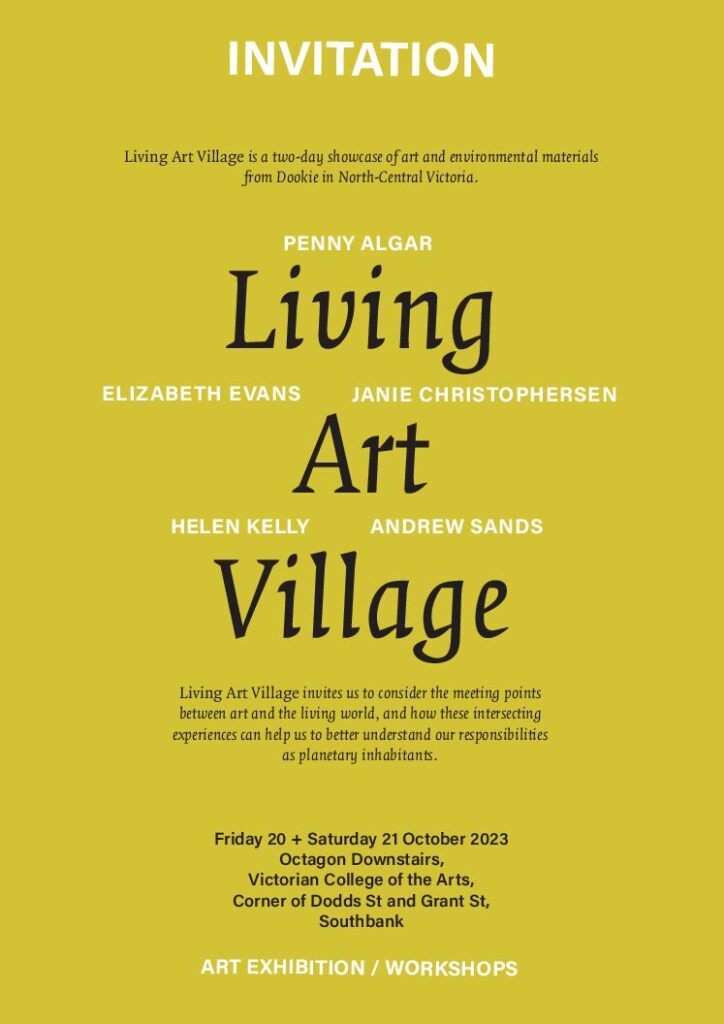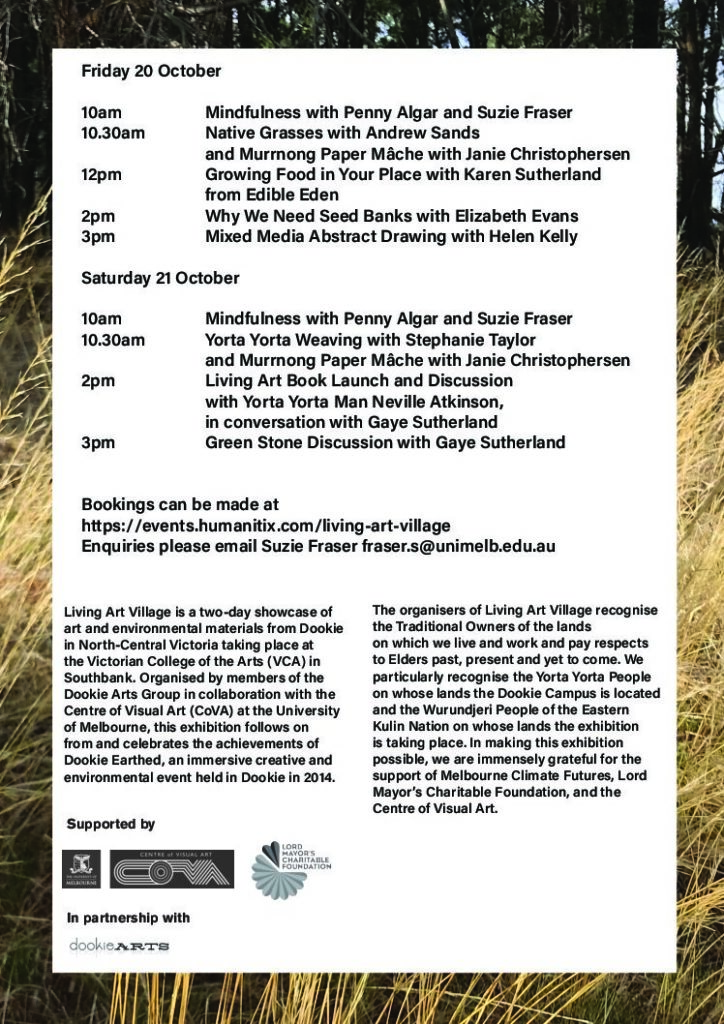 Under Understood
a solo exhibition of abstract works on paper and canvas exploring the complexity of the soil beneath our feet. Part of exegesis work for Master of Arts at Charles Darwin University. At Bustardtown Bandroom in Darwin, September 2023
eARTh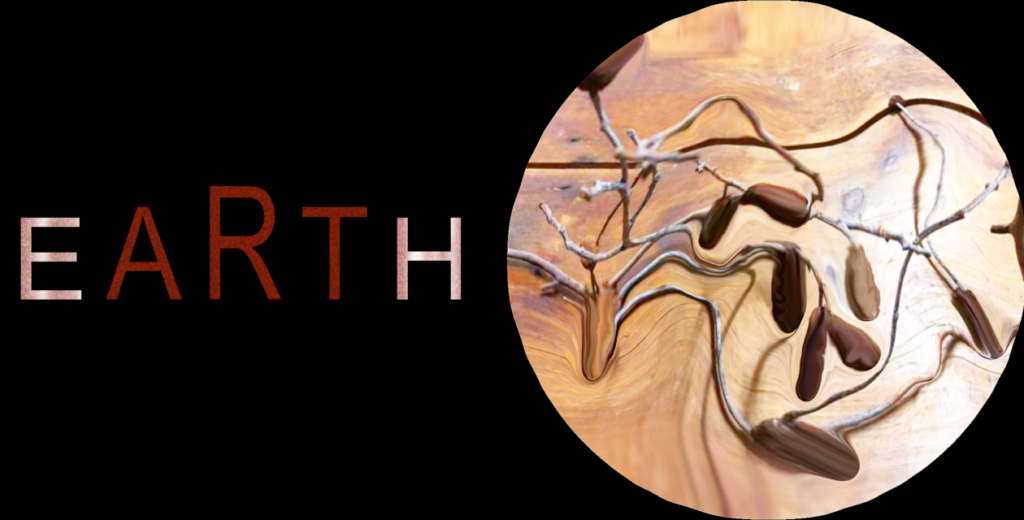 An exploration of the microcosm of soils and our connections to them
SHEPP-ART-ON FESTIVAL
view here
Date: Friday 24th March – Sunday 26th March
10:00am – 4:00pm Daily
Venue: Dookie Memorial Hall, 38 Mary Street Dookie
Curatorial Collaboration by Janie Christophersen, Elizabeth Evans, Andrew Sands and Helen Kelly
eARTh is a collaborative exhibition of visual art exploring microscopic life in our soils.
Drawing from the vast body of work made for the extraordinary Dookie Earthed event in 2014, Dookie Arts are inviting you to take a deep dive into the wonders of the microcosms that inhabit healthy soils.
Through paintings, sculpture, videos and installations viewers were encouraged to consider how healthy soils help us thrive. People were welcomed to contribute to the creation of an abstract representation of the soil microbiome by adding pieces to a sculptural installation at the Dookie Memorial Hall.
---
BENEATH OUR FEET – LOT 19 ART SPACE
JULY 2022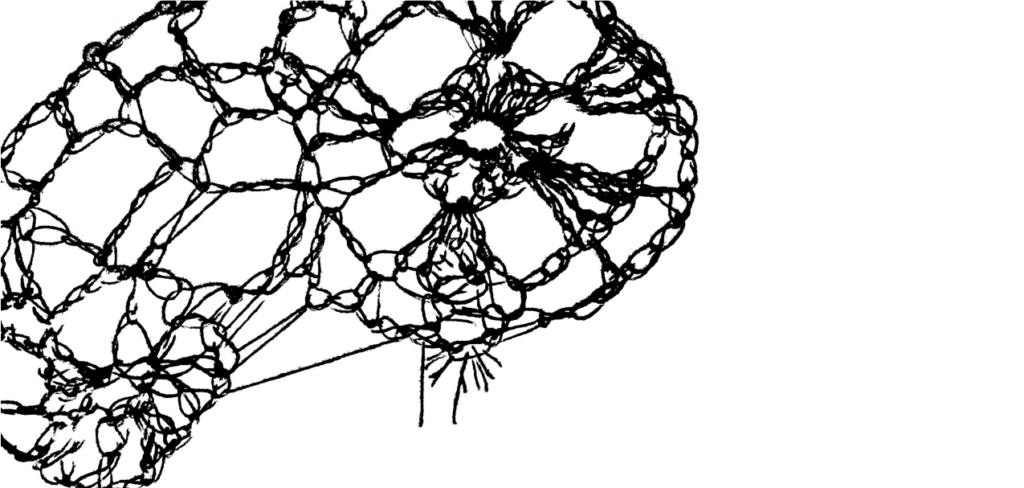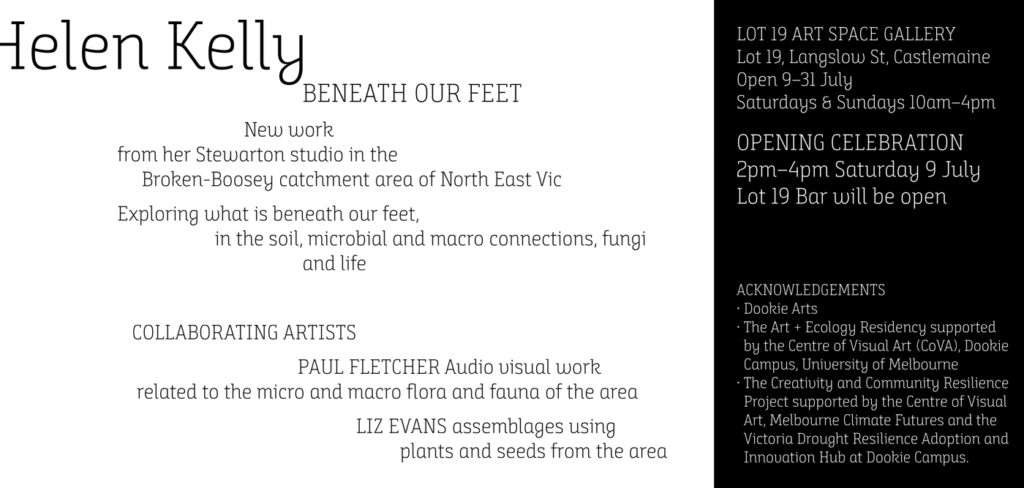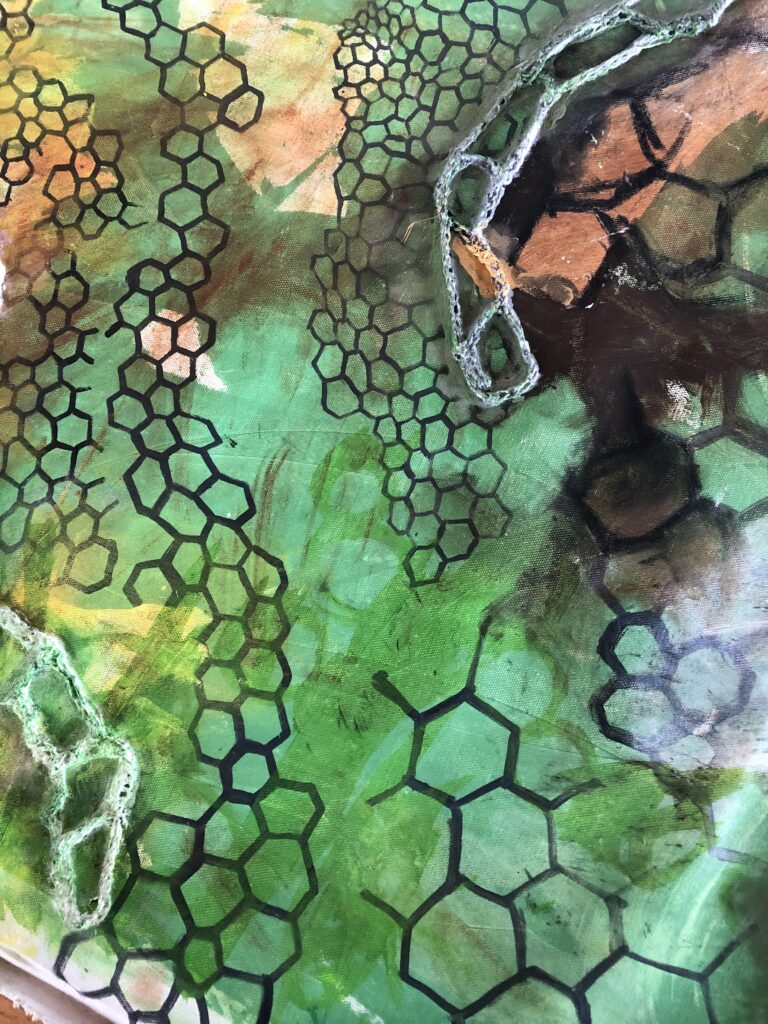 HELEN KELLY with Solar Cartwright and Natalie Moxham – CASPA Castlemaine Contemporary Art Space – November 2021